Israel Discount Bank (TASE: DSCT) Q4 and Annual 2012 Financial Results Conference Call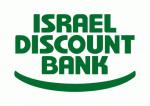 TEL-AVIV, Israel, February 26, 2013 /PRNewswire/ --
Wednesday, 20th March, 2013 at 16.00 (Israel); 14.00(UK); 09.00(EST)
Israel Discount Bank Limited (TASE: DSCT) announced today that it will be releasing its financial results for Q4 and Annual 2012 on Wednesday, 20th March, 2013. The Bank will be hosting a conference call the same day at 16.00 (Israel); 14.00 (UK); 09.00 (EST) during which management will review the results and be available to answer questions. To participate, please call one of the following teleconferencing numbers. Please begin placing your calls at least 10 minutes before the conference call commences.
Israel & Other International Dial-in Number     +972 3 918 0650
United Kingdom Dial-in Number                    0 800 917 5108        
United States Dial-in Number                    +1 866 860 9642
Presentation material will be available on our IR website prior to the call, accessible at  http://www.discountbank.co.il/IR 
A replay will be available after the call on our IR website, and in addition, from 20th March 2013 through 27th March, 2013 by dialing Israel +972 3 9255928, United Kingdom, 0 800 917 4256, United States & Canada 1 888 326 9310.
About Israel Discount Bank
Israel Discount Bank is a leading financial group in Israel. With nationwide coverage, the bank provides a full spectrum of corporate and retail financial products and services to its clients, both in Israel and abroad. Israel Discount Bank is traded on the Tel-Aviv Stock Exchange under the ticker DSCT. For additional information, please visit the Company's investor relations website at http://www.discountbank.co.il/IR
Company Contact
Barry Simon
Head of Investor Relations
Tel: +972-3-5146593
barry.simon@discountbank.co.il
SOURCE Israel Discount Bank Ltd